For those who own a garden, rather than a terrace or patio, there are several interesting solutions to transform an outdoor area into an intimate and private space. In this case, we had plenty of space but it was surrounded by prying eyes.
With our architecture studio we took care of all the details: the design of the floors, for which we chose slats of ipè tabaco matured in Brazil, the stairs in white travertine, an 8-seater hydromassage pool, some chaise longues in synthetic wicker for outdoor use, lead vases and of course hi-tech lighting from our Effingo line.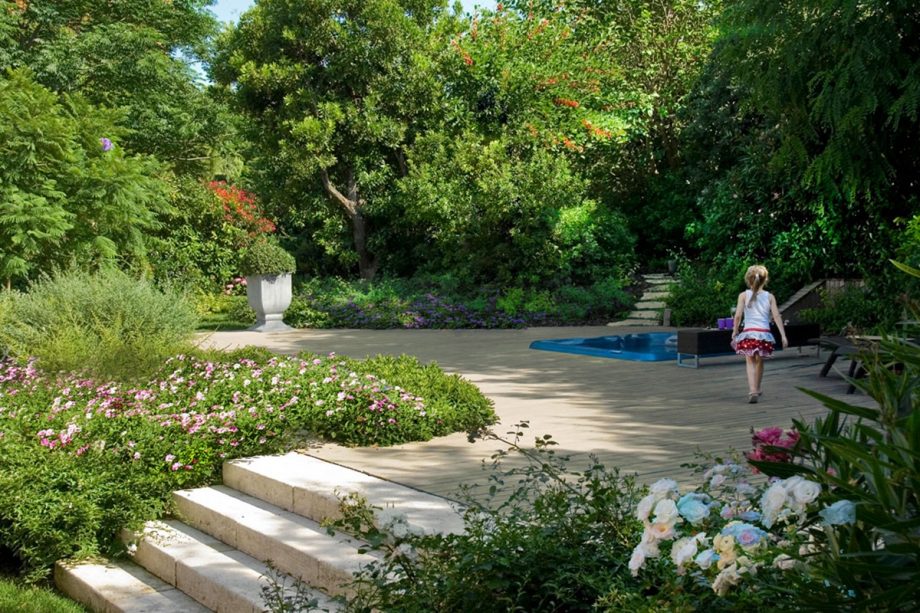 The trees, all from our nursery, surround the perimeter of the property. We planted Erythrina crista-galli trees, with their unmistakable orange blossoms, Melia azedarack for its very natural bearing and light foliage , Arbutus unedo (strawberrytree), one of the few evergreen specimens typical of the Mediterranean maquis and bush borders for the large natural hedge, with roseblooms, Agapanthus etc.
The result is a garden you can live in all its splendor, surrounded by nature, with all modern comforts.