Pines are complex trees characterized by a particular arboreal architecture that creates rigid structures able to resist winds perfectly. We will try to give some indications on how to prune a "Pinus pinea" or "Pinus halepensis" Pine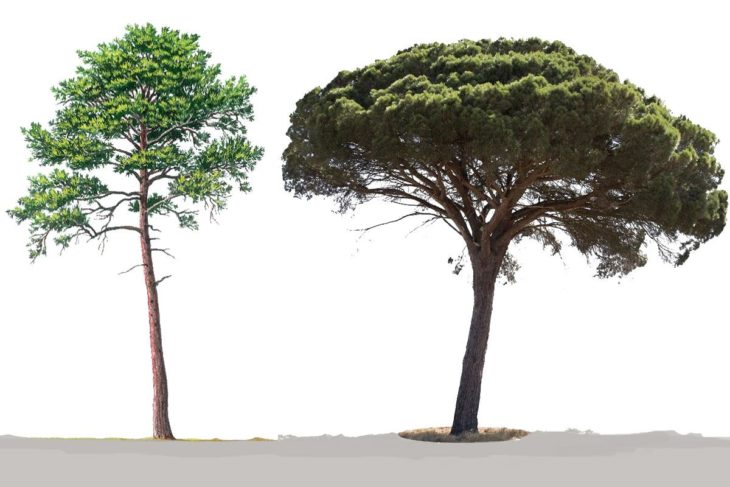 Our Mediterranean pines and mainly Pinus pinea and Pinus halepensis are authentic masterpieces of endurance, designed by mother nature to live in extreme conditions along our coasts. Pines play with the wind, they don't succumb to it.
Pinus pinea has a totally rigid umbrella foliage in which all the branches balance each other and it is enough to see one of these structures up close to understand that when in the wind nothing moves. The foliage, in fact, seems almost suspended in the sky like a big flying saucer, managing to completely dampen the force of the wind and cut down all the energy that can affect the roots. The trick is in the interweaving of the branches and the mighty trunks that are indispensable for consolidating the arboreal architecture.
In the Pinus halepensis the discourse is decidedly more articulated because the tree moves sinuously in contact with the wind, taking bizarre and artistic, tortuous and sculptural shapes that make it a true representative of the rocky and barren cliffs. The foliage of Pinus halepensis is formed by the so-called "globes of foliage" which make it similar to a cloud, hence the very original appearance of this tree. These leafy globes, all rigid structures, form a windbreak curtain from the ground where everything is in place as in a perfect gear that allows balance between trunks. These fascinating features have a single purpose: to dissipate all possible energy that can affect the root system.
What not to do in pruning Pinus pinea. In the cities, the management of stone pines becomes problematic because of the cementing that suppresses the lush growth and architecture of these extraordinary trees. The first error
is the so-called "topping" which is strongly discouraged. Since the foliage of the pine treeis a closed structure, compact and characterized by rigidity to withstand strong winds, the intervention of topping interrupts this perfect mechanism forever, putting the tree in crisis. The foliage must be gently thinned and lightened, otherwise considerable branch breakages, falling branches or even the death of the tree will occur. Same thing in Pinus halepensis. It's pruning you can't improvise. This is meticulous and targeted work that must not in any way compromise the balance of the tree specimen.
However, pruning is necessary, so it must be carried out correctly, eliminating everything that has died, thus creating the ideal condition to favor luxuriant growth. If you want to save for 2019 you can take advantage of the Green Bonus. Agripe is the company of the Pellegrini group that deals only with garden maintenance and is specialized in all types of pruning.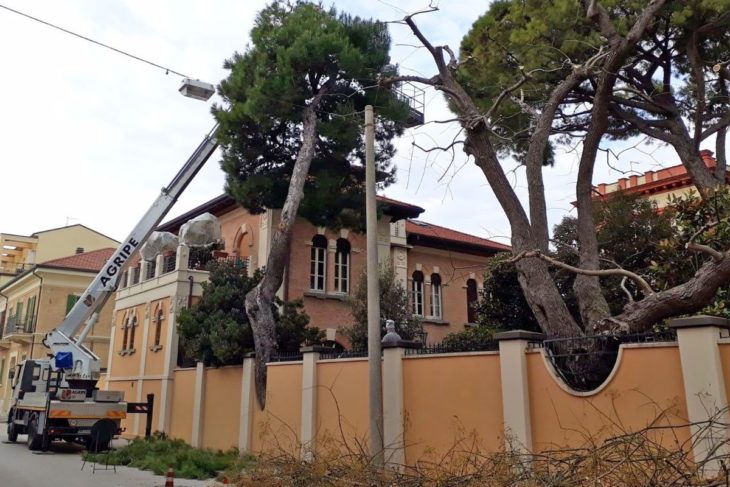 Trust in those who specialize in this!
Agripe is the only company that deals only with garden maintenance