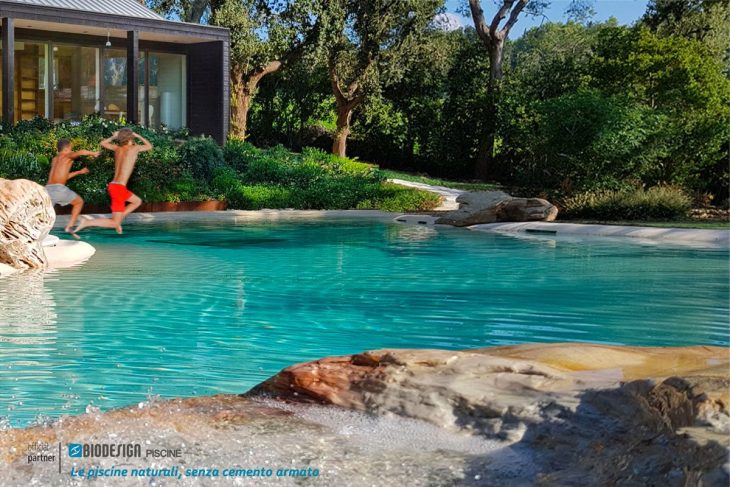 Why choose a Biodesign natural pool?
Reduced maintenance costs
In winter it takes on the appearance of a lake and then returns to being a swimming pool when you decide to use it again.
Zero environmental impact, environmentally friendly
The appearance is very natural and therefore does not create any environmental disfigurement, it fits perfectly in any garden as you can choose different shapes and sizes.
The construction technique of this type of pool is perfectly certified, without reinforced concrete or environmental pollution. This makes it much easier to obtain permits and there is no risk of tax increases on the property.
Wellness and relaxation seating, beaches, hydromassage area, swimming area, it's practically like having a SPA in the garden.
Some images of our creations.
Click to enlarge
Images of some swimming pools