Bioclimatic pergolas and shading canopies are the novelty in the outdoor panorama. Old pergolas, which were only used to create shady areas, decorated with simple climbing plants, have evolved into much more technological, sophisticated and functionalroofing,so that you can enjoy your garden at any time of day, away from the rain and the sun's rays.
Shading Canopies
The Shading Canopy is directly inspired by the jib of sail boats:
it wraps quickly around itself electrically,
aesthetically very elegant,
light,
made of high quality materials such as stainless steel, anodized aluminum, and fabric used in the nautical world.
Useful and precious, it allows you to have comfortable shaded areas in your garden, in harmony with the surrounding garden, creating pleasant and relaxing living areas. It also protects against damp and, above all, you do NOT need permission to install it.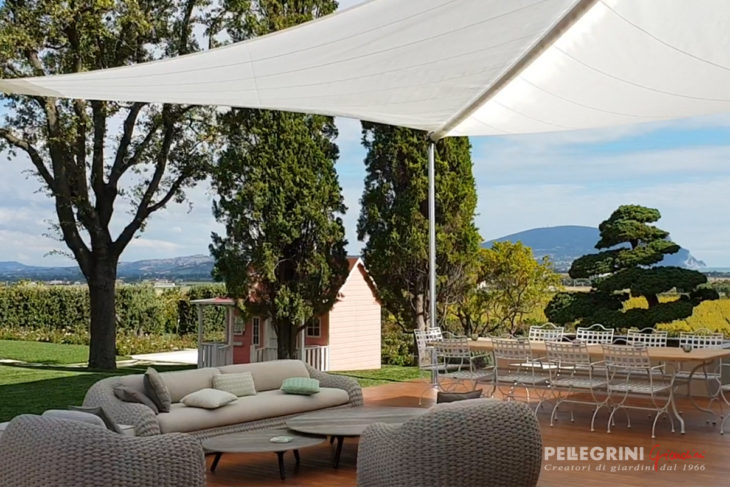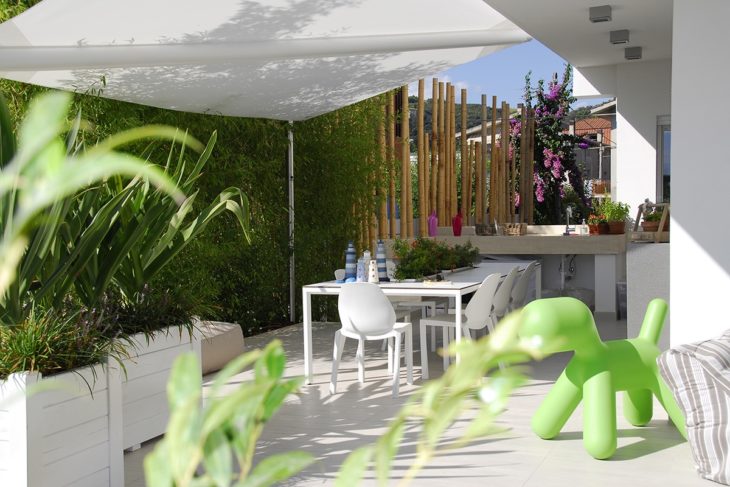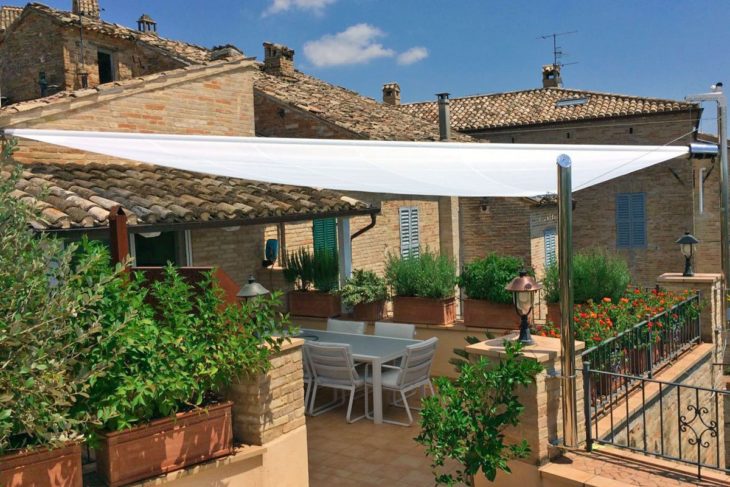 Bioclimatic pergolas
The substantial difference between the fixed pergolas of the past and today's Bioclimatic Pergolas is the electrically-adjustable aluminum slats. They offer several advantages:
they effectively shield the outdoor space from sunlight and wind, changing the inclination of the slats, which are adjustable, thus creating a pleasant breeze and blocking direct sunlightas required
they shelter from the rain when these structures close completely.
It is also possible to close Bioclimatic Pergolas laterally with sliding glass and electric curtains, to create comfortable and sheltered environments that can be used also in winter.
>> Discover how to design your Ideal Garden <<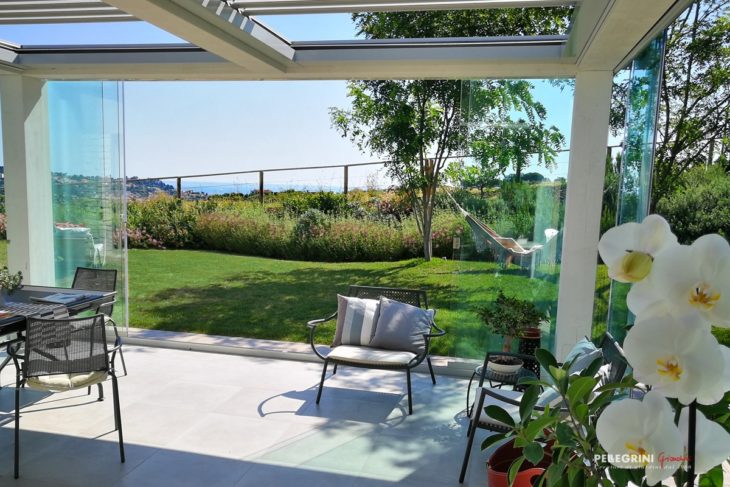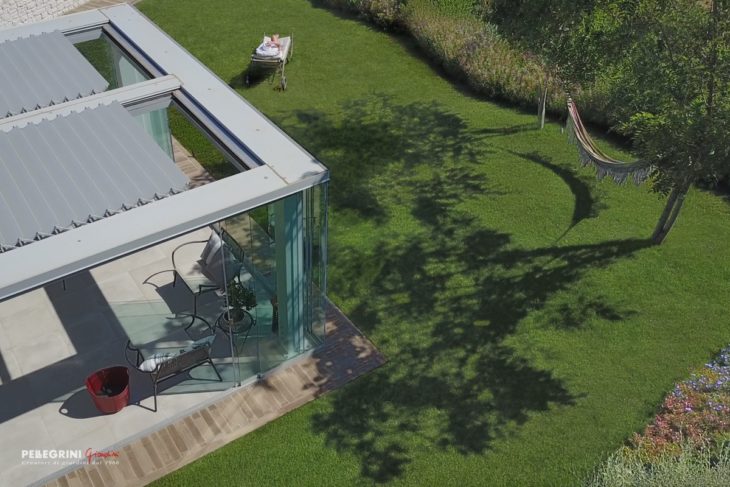 Tell us about your Ideal Garden. Our team will give shape to your wishes!